What are the best LSAT prep books? While there are some that are generally held in high regard and others that are not, personal preference still plays a role in determining which LSAT prep books are best for you. Deciding on which LSAT prep books to use in your prep plan can be difficult, especially since the majority of LSAT prep books at brick-and-mortar bookstores don't use actual LSAT questions. To get a sense of the teaching style and whether or not it will gel with your learning style, it is important to preview any books you're considering. Courtesy of Manhattan Prep and Brian Talbot, we are pleased to offer the following prep book excerpts. To purchase one of the books, click on its image or visit our bookstore. You can also right-click on the excerpt links and pull down to "Save link as…" to save the excerpts to your computer.
---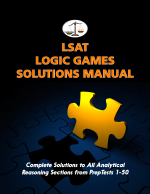 This is the perfect companion for your logic games practice.
---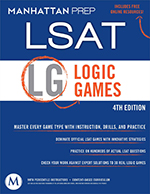 If you are looking to master the Logic Games, this is the book for you.
---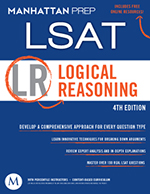 The Manhattan Prep Logical Reasoning approach is grounded in one fundamental principle: the better you read, the more questions you get right.
---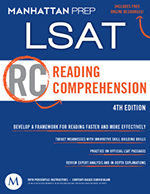 Finally, a concrete method for improving your reading comprehension skills!
---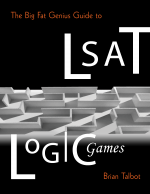 For those who struggle with logic games, this book emphasizes the utility of hypotheticals.