Don't have a duplex printer? No problem. You can still assemble your purchased PrepTests in a way which mimics the layout of actual book copies. Group the pages in the following pairs, with the blank sides of the two pages back to back: cover and page 2, page 3 and page 4, page 5 and page 6, etc. You can then stack the page pairs and staple through the stack on the left side close to where the spine would be on a book. Note that you will need to turn two pages at a time while working through tests assembled this way. This LSAT India PrepTest 4 flip book illustrates how your completed booklets should look. Pay particular attention to sections 1 (Logic Games) and 3 (Reading Comprehension). Scroll down for tips regarding printing individual test sections.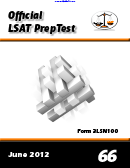 Cover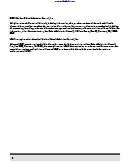 Page 2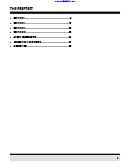 Page 3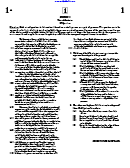 Page 4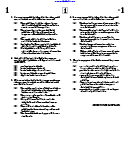 Page 5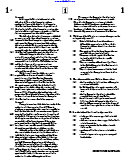 Page 6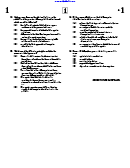 Page 7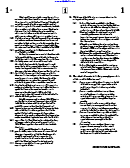 Page 8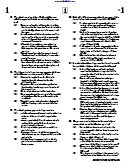 Page 9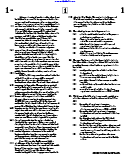 Page 10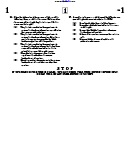 Page 11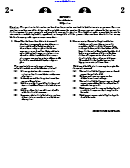 Page 12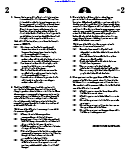 Page 13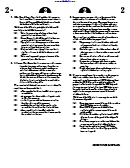 Page 14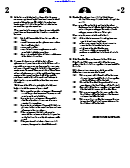 Page 15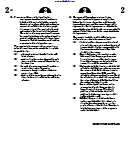 Page 16
LSAT test sections begin on even-numbered pages. LSAC structures sections this way so that when a test taker has the booklet open to any two-page spread, he is only looking at questions from one section. When you're printing individual sections, it's important to mimic the layout; this will help align your practice with the real exam. This is particularly important for Reading Comprehension passages and Logic Games (PrepTests 66 and above). In Reading Comprehension sections, each passage should be on the left-hand page and the remaining questions should be on the right-hand page. In Logic Games sections from PrepTests 66 and above, each game should be on the left-hand page and the remaining questions should be on the right-hand page.
If you're using a duplex printer (or manually duplexing), you will need to print the first page of a section by itself, with nothing on the other side. You can then print the remaining pages and put the booklet together using the page numbers as a guide. Your completed booklet should have the blank side of the first page as its cover, and when you open it up, you should see an even-numbered page on the left with the section header followed by an odd-numbered page on the right.