Are you looking to get a leg up in law school? Are you concerned that law school is going to be very different from undergrad and you're not sure how to approach the new challenge? We've got your answer. Alison Monahan and Lee Burgess, founders of the Law School Toolbox have created the Start Law School Right pre-law course to help demystify the intimidating transition between undergrad and law school.
Start Law School Right will help you build the foundation for success in law school and beyond! And, if you use the coupon code Cambridge, you'll get $35 off any level of Start Law School Right.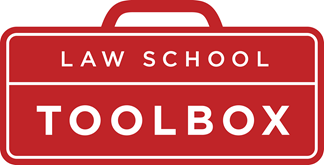 Listed below are some of the benefits of enrollment:
Immediate access to ten modules of video content, which explain all aspects of law school – clearly and completely
The opportunity to practice what you're learning on assignments just like the ones you'll have in law school
Feedback from your own personal tutor on your written assignments
Lifetime access to all course content
Email access to your personal tutor, and to Lee and Alison, to ask any questions that arise as you move through the course
The comfort of knowing you're ready for law school – from day one!
To sign up, visit Start Law School Right. With guidance from qualified mentors like Alison and Lee, you'll be on your way to achieving your law school goals.
(And don't forget the Cambridge coupon code to save $35!)
Why Prepare for Law School?
Getting into a good law school is just the first step in your law journey. Things have become increasingly competitive in recent years, and it's imperative that you begin your legal career on the right foot. Your first-year grades will determine your class rank which, in turn, will have a significant impact on your future job prospects. How you handle the pressures of being a 1L will also likely shape the subsequent two years. "What to Expect Your First Year as a Law Student" will give you a better sense of the lay of the land. With everything riding on your final-exam performance, you need to start each semester with a clear sense of how you are going to assimilate the material and apply it come exam time. Applying the authors' experience will help you develop the optimal approach to your first year in law school.